Welcome To My Blog
Share this post!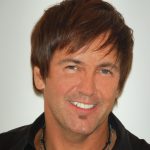 Welcome to my Blog. My name is Tony Promiscuo owner of Godiva Salon in Atlanta Georgia. As an educator for one of the industry's largest product lines for 29 years, I have spent most of my life as a Hairdresser, Educator and Platform Artist within the Beauty industry.  I love helping people understand hair. Whether educating a client in my chair about their hair, or a fellow hairstylist with the principles and disciplines of haircutting and hair color I am most at home when I am teaching.
In my Blog I hope to share some of the things I have both learned and discovered about hair. I am amazed every day by how complicated it can seem to have healthy beautiful hair. I am not a chemist but I learn everything I can about not only how to use the latest and greatest products on the market, but how they work.
I hope you enjoy the information I share and feel free to send your comments and questions you will find a contact us form at www.godivasalon.com
Have a Beautiful Day!